The Arrhythmias
In grad school, Jason missed the a cappella work he had done over the previous 4 years, so he founded another a cappella group, The Arrhythmias. Patterned after the Dutch Pipers, this was a co-ed a cappella group. Jason was again adept at vocal arrangements, and the group went on to perform locally in the New York City and Westchester areas.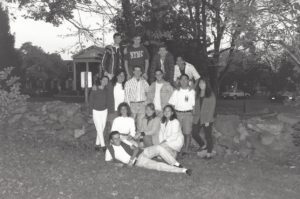 Jason was even able to secure a permit to allow the group to perform at Grand Central Station, something that is very difficult to get authorized (and the group, since Jason's departure, has not been able to do since). Jason again got the group to the studio, and their albums were sold for charity- one for Pediatric Aids, one for the National Cancer Society.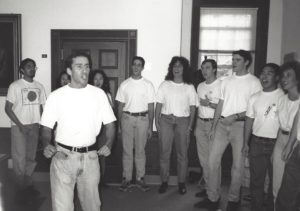 The group gained significant notoriety, and even received a letter from David Letterman's staff about their efforts. Perhaps Jason's crowning vocal achievement was arranging a 5-part harmony of the national anthem which he and his classmates sang at Carnegie Hall for graduation.