The Operating Room Studio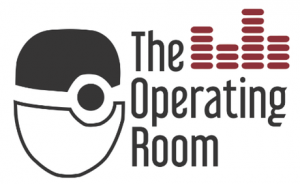 Jason's primary residence today (and studio location) is in beautiful Scottsdale, Arizona, but he also maintains a residence in his longtime home, New York City, which he visits regularly throughout the year. His latest endeavors include the creation of The Operating Room, a Pro Tools-based professional recording studio, and further development of BuckyTunes Publishing, LLC.  Jason is an ASCAP member as well.
The Operating Room features top-flight audio recording hardware products from Antelope Audio, Focusrite, Anthony DeMaria Labs, and others, connected to an Apple Macintosh Pro running Pro Tools 12 (PreSonus Studio One is also available). A collection of microphones from Shure, Audio-Technica, and MXL are available.
Classic guitar amps from Marshall, Fender, and Roland are present, plus numerous virtual guitar amp modeling software solutions. A variety of guitars and effects are also on hand.
If you're interested in electronic music production, string orchestration, or require piano, synthesizer, or vintage keyboards for use on your next project, The Operating Room is stocked with a large collection of modern synthesizers and classic keyboards spanning the past 30 years and including:
Dave Smith Instruments Prophet 12 Synthesizer
Yamaha MOXF 8 Synthesizer
Korg Triton le 88 weighted keyboard/sampling
E-mu Vintage Keys keyboard fully expanded
Roland XP 80 keyboard
Roland XV 3080 synth module
Korg MicroKorg

Vintage Mark I Rhodes Piano, restored
Vintage Wurlitzer 200a piano, restored
Vintage Yamaha CP-70 Piano
Classic Korg M1 keyboard
Classic Roland Juno 106-keyboard
Classic Roland D-550
Classic Yamaha TX-802
Some of the many virtual instruments and plug-ins available include (and this list grows regularly): NI Komplete Ultimate, Arturia Collection V6, Oxium, Alchemy, Sampletron, Samplemoog, Miroslav Philhamonik, Korg Digital Legacy Collection, AAS Chromophone and Lounge Lizard, Amplitube, Antares Autotune 7 and Avox Toolkit, Waves Collection, Finale, Sibelius, Galaxy Piano Collections, T-Racks Mastering Suite, Digidesign Music Production Toolkit, Addicitive Drums, Melodyne, Pianoteq, Guitar Rig, iZotope Ozone and Trash, Rob Papen Explorer collection, and many others.